1. How can I quickly find the companies I'm interested in?
Easily discover your desired companies by searching directly in the search bar. Just input your criteria, and our platform will fetch the results you need.
2. How do I search for ventures, corporations, or investors?
You can swiftly locate ventures, corporations, or investors by entering key criteria, such as "remote patient monitoring in France," or simply typing the venture's name in the lookup bar at the top. The search results are categorized by venture, investor, or corporation.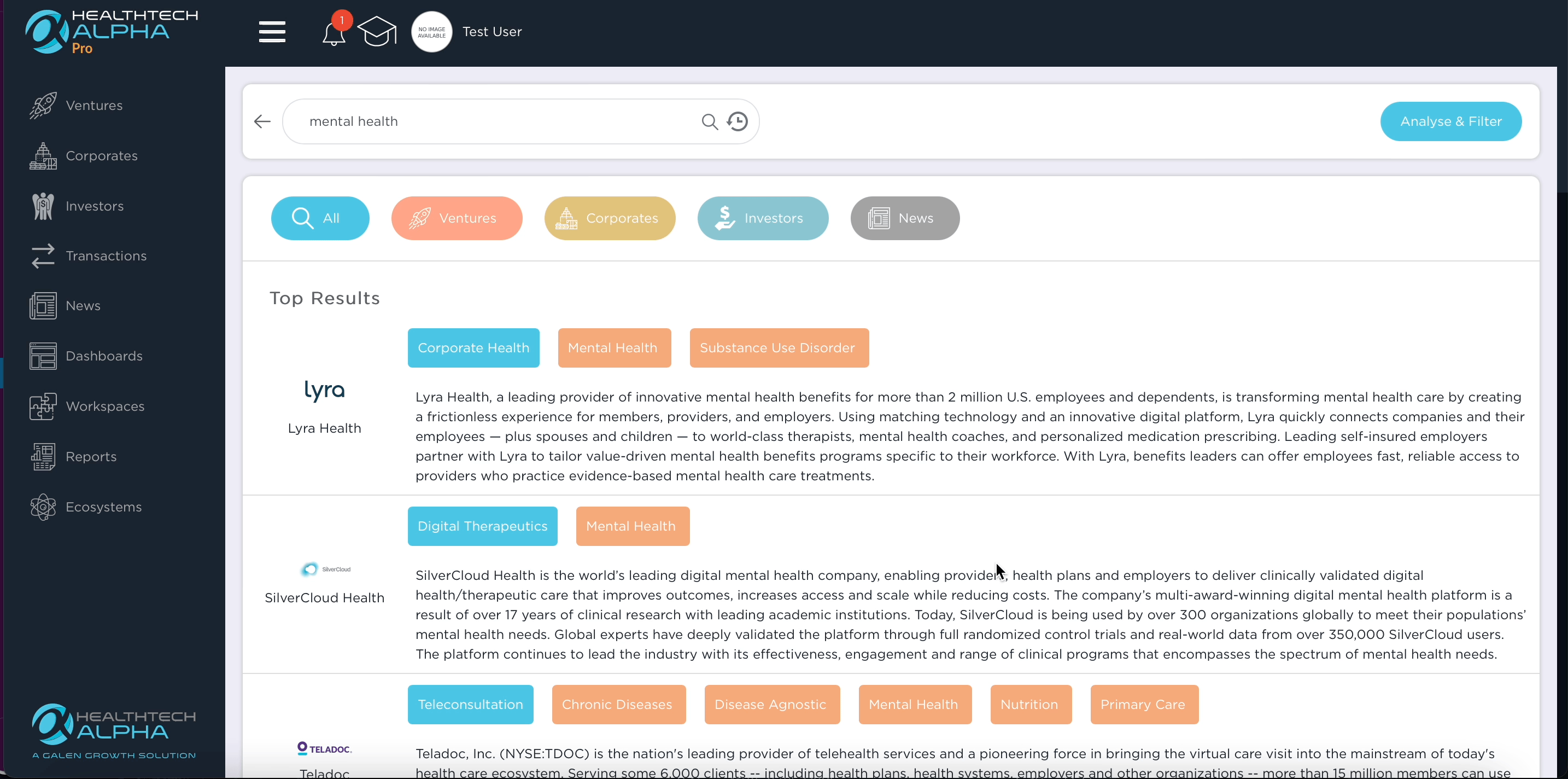 3. What are the categories in the search results?
We've categorized the search results into Top Results, Ventures, Corporations, Investors, and relevant News. This segmentation ensures you can easily locate the specific information you're looking for.
4. How do I access the full profile of a result?
Just click on the search result you're interested in, and you'll be directed to its comprehensive profile.
5. What's the quickest way to filter data on HealthTech Alpha?
Start filtering data by typing directly into the Search bar. For example, search "Diabetes" to find ventures, corporations, or investors related to that field. You can apply this method to criteria like funding rounds, patents, location, and more.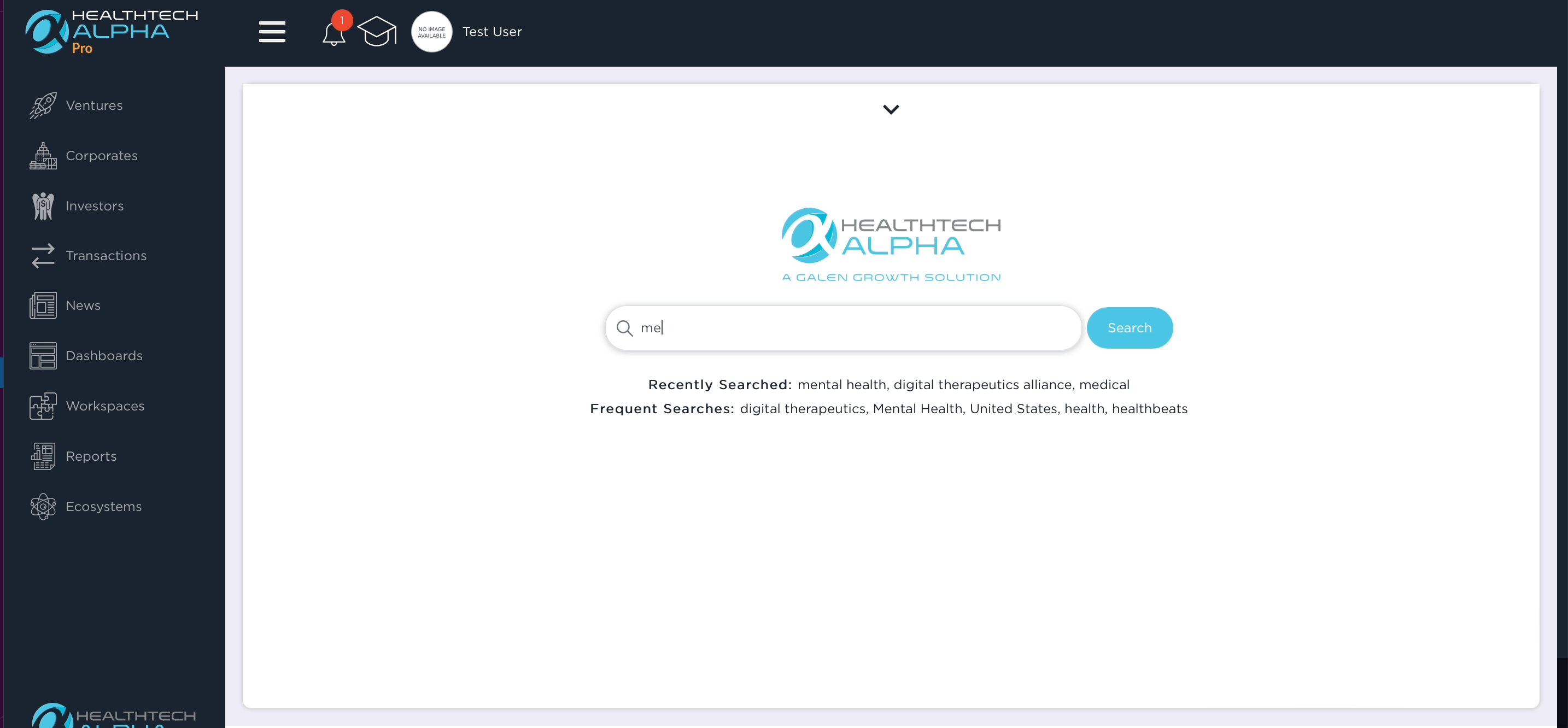 6. Can I use multiple criteria in my search?
Absolutely! HealthTech Alpha's Search function supports native language input. You can enter multiple criteria, such as industry, tags, and keywords, to refine your search. Ensure you select the most relevant criteria to get precise results.
Remember, our platform is designed to make your exploration seamless and efficient. Feel free to experiment with different search queries and utilize our categorization for a smoother experience.
Need help?
Feel free to reach out to us via email at info@healthtechalpha.com