Advanced Search for Corporates and Investors
We have launched our Advanced Filters for Corporates and Investors, just like we did for ventures. Each column is now equipped with filters and a drop-down menu. You can view all the available data items within a filter and make individual or multiple selections by simply checking the box.
What are Advanced Filters
The Advanced Search now let you pick and choose your criteria with ease, while your venture list updates as you apply more filters. You can even save your queries as Workspace and Smart List as you go.
Now it's even more convenient to customise your search.
How do I use Advanced Filters?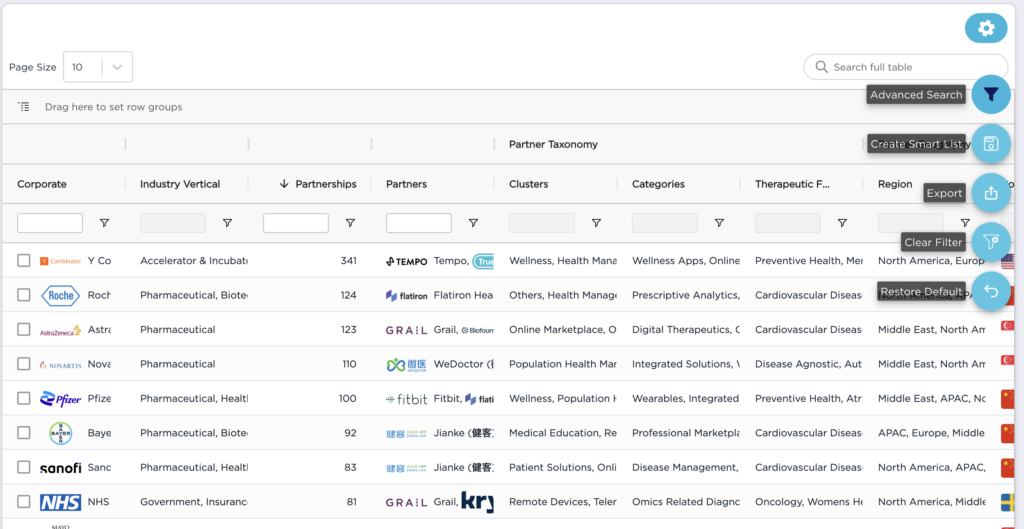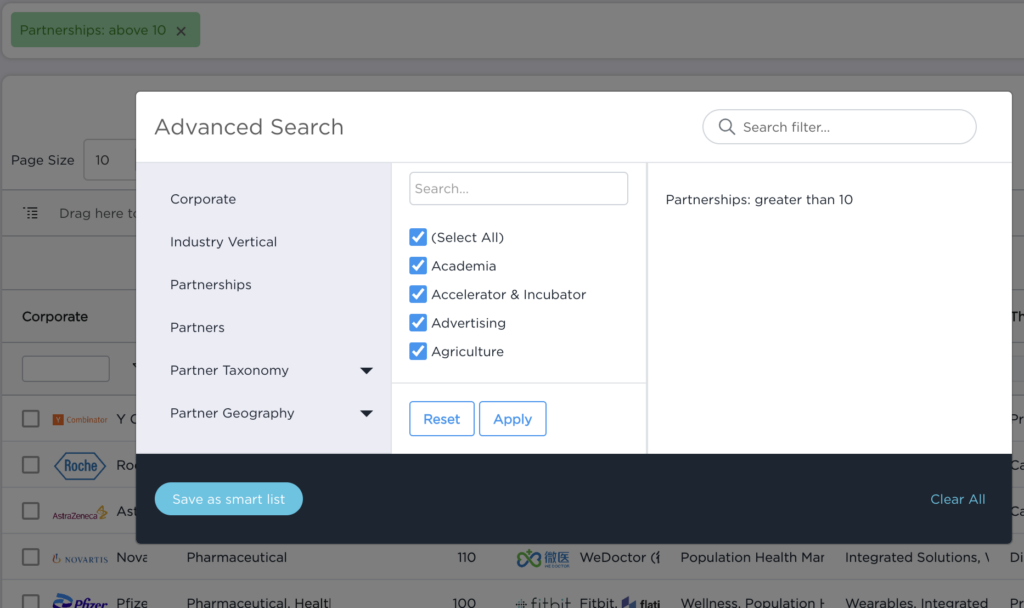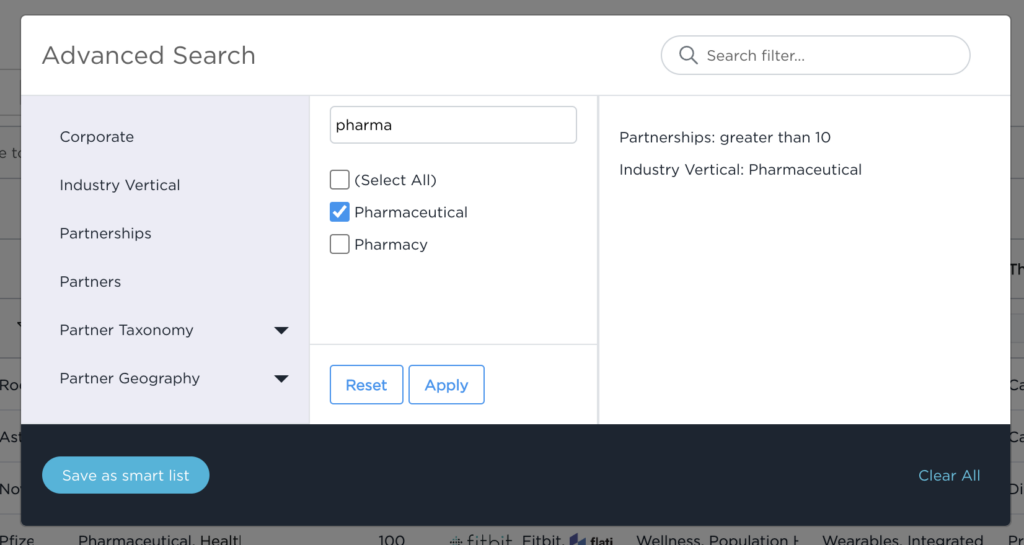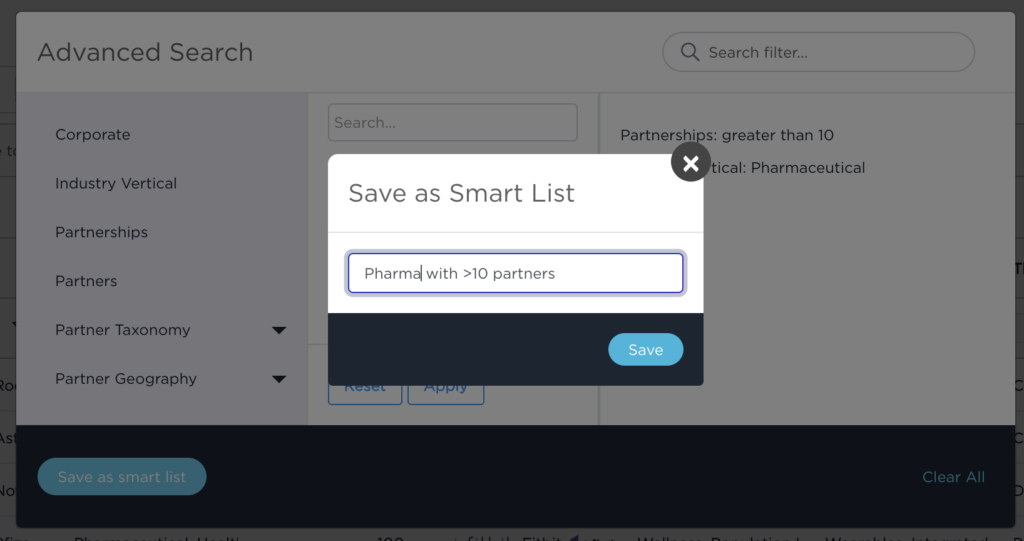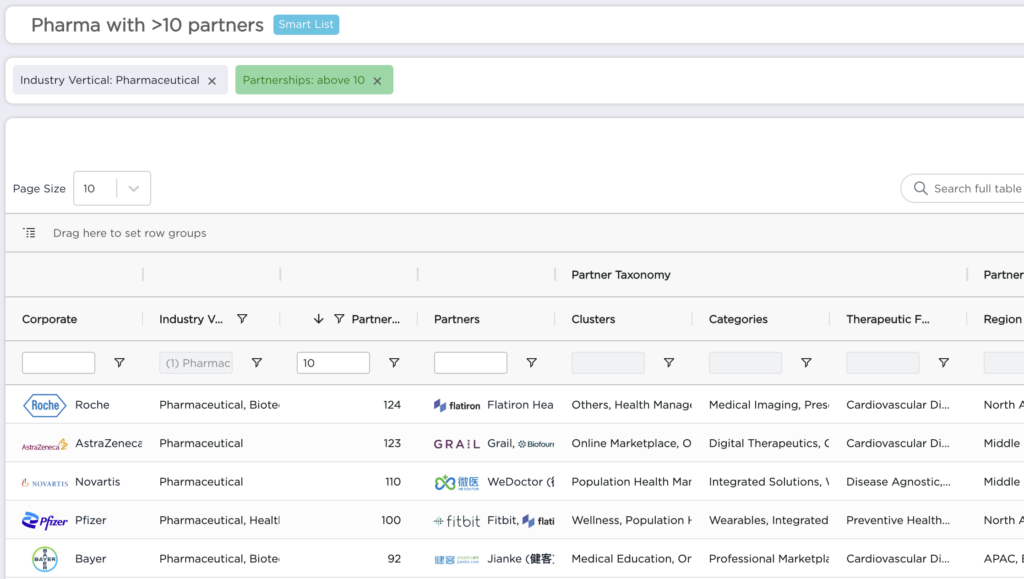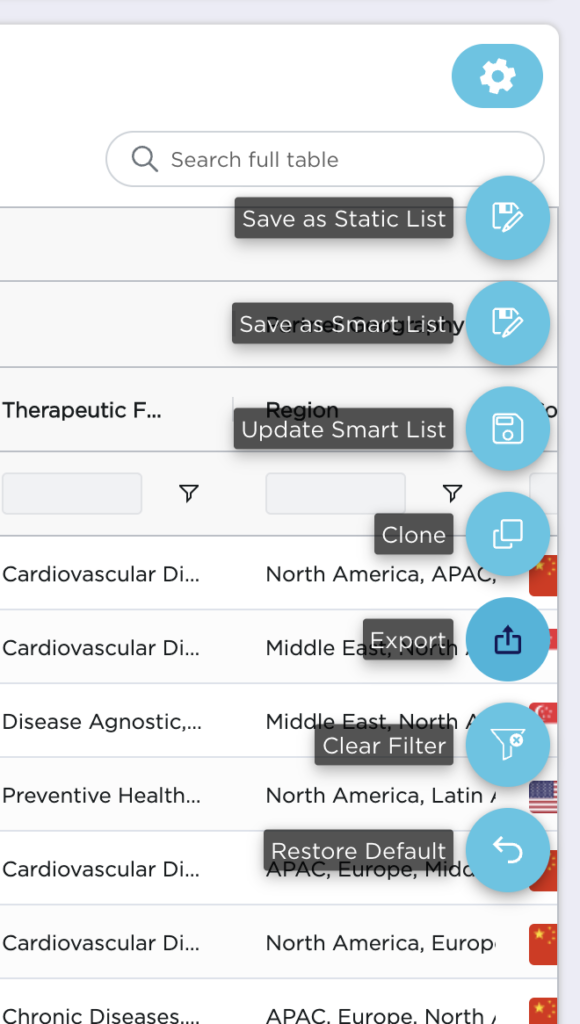 Why should I use Advanced Search and lists?
There is no easier way to navigate through the myriad of information on HealthTech Alpha. Once set up you can revisit your selections with a single click. Smart Lists get updated automatically as new data is added to the database to give you back the hours of crawling through news and search engines!