All our reports can be found both in the Reports menu item on the HealthTech Alpha platform as well as on the Galen Growth website.
How do I access Research & Reports?
Once logged into HealthTech Alpha, head to the menu bar, and scroll down to the Reports rider and select Thematic Reports.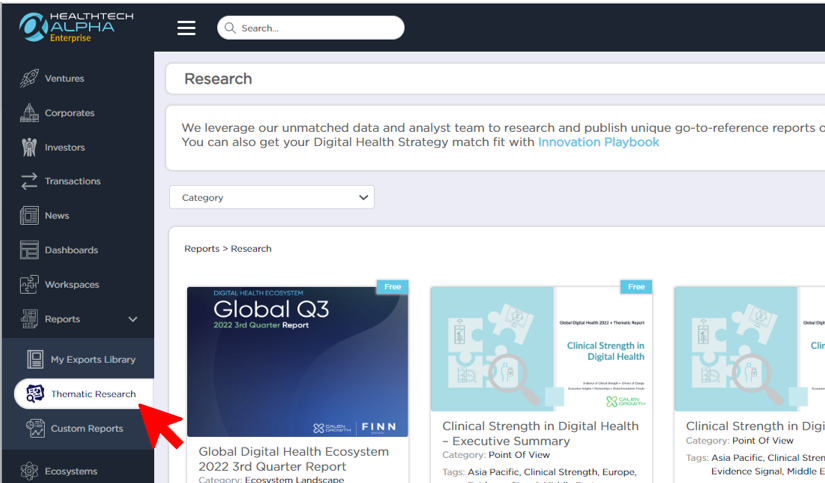 We publish both free and premium reports on the Digital Health ecosystem. As an HealthTech Alpha Premium subscriber (Pro and Enterprise) you have full access to all of Galen Growth's reports.
How often do we publish Research & Reports
Each month we publish at least one new report, targeting a new and highly topical Digital Health thematic. Our research includes thought leadership articles, ecosystem key trends, and thematic deep dives.
---
Unlock a world of solutions and services that can help you achieve your business goals and stay ahead of the competition by registering for a complimentary HealthTech Alpha account!
Need help? Feel free to reach out by sending us a message to info@healthtechalpha.com
Tags: Research, Reports